School of Health Sciences News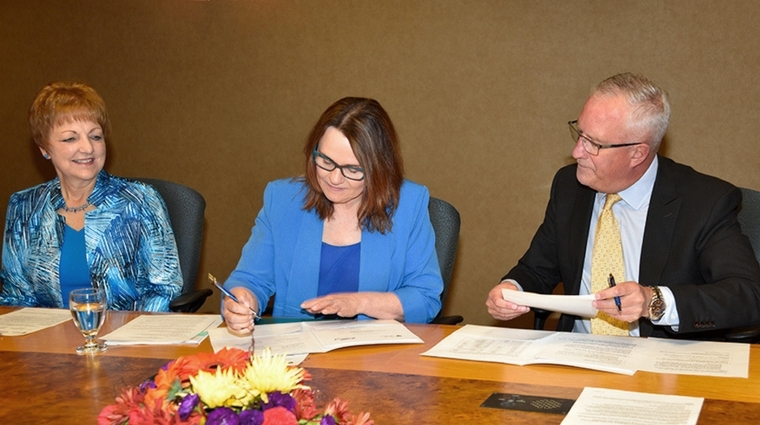 Expanded Sask Polytech/URegina transfer agreement increases learning pathways for students
Communications and Marketing
-
September 25, 2017
Expanded Sask Polytech/URegina transfer agreement increases learning pathways for students News Release Release Date: September 25, 2017 10:45 a.m. Today representatives from Saskatchewan Polytechnic and the University of Regina signed a transfer credit agreement that spans seven Sask Polytech programs and two U of R schools, allowing students to transfer between institutions. After completing a certificate or diploma at Sask Polytech, graduates who meet entry requirements will have the opportunity to transfer into an undergraduate degree program. As a result, students would be able to graduate with both a certificate or diploma and a U of R degree after four years of study. "One of Saskatchewan Polytechnic's strategic goals is to facilitate learning pathways to support lifelong learning," says Anne Neufeld, provost and vice-president, Academic, Saskatchewan Polytechnic. "This agreement expands and reconfirms decades of co-operation between Saskatchewan Polytechnic and the University of Regina to provide pathways for our health science and recreation graduates."
Tweet
tags: News, Regina, School of Health Sciences, School of Hospitality and Tourism, School of Nursing, Economic and social prosperity
---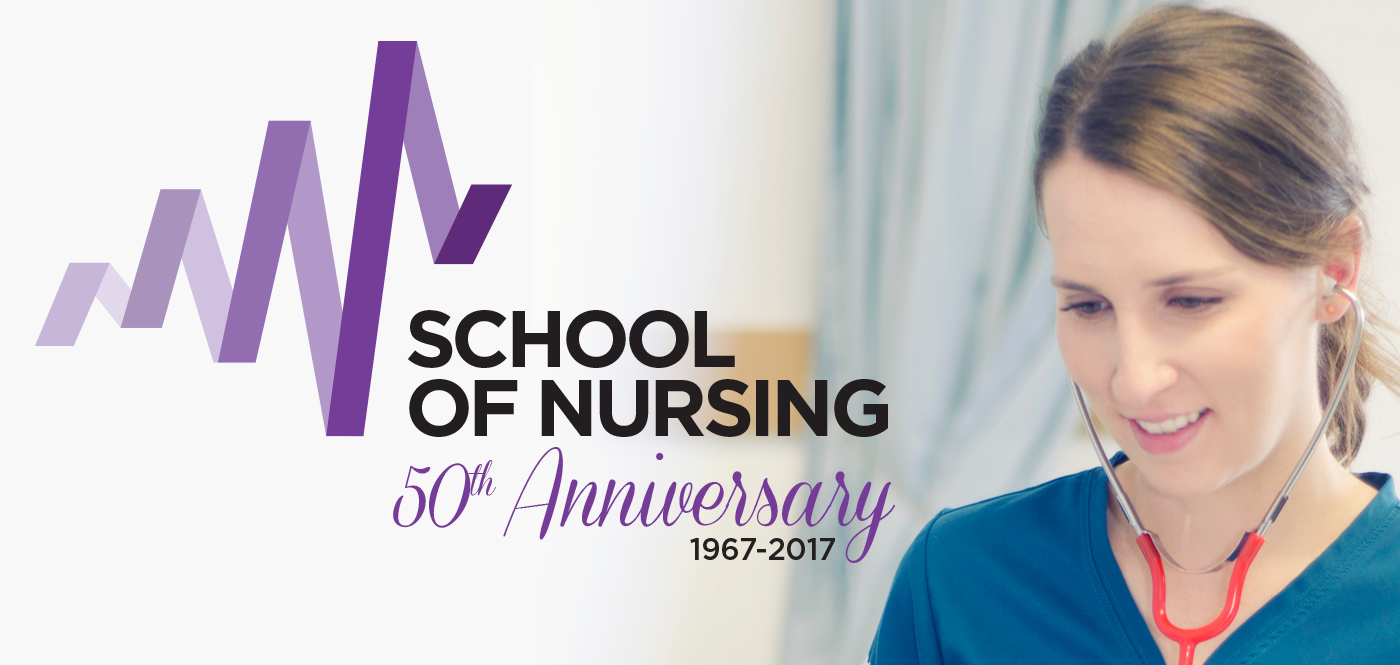 Saskatchewan Polytechnic School of Nursing 50th Anniversary
Communications and Marketing
-
April 27, 2017
Saskatchewan Polytechnic School of Nursing 50th Anniversary The School of Nursing is celebrating 50 years of quality nursing education at Saskatchewan Polytechnic April 27, 2016 – This weekend the School of Nursing will celebrate 50 years of quality nursing education at Saskatchewan Polytechnic. Nearly 150 alumni, faculty, students and supporters are expected to attend the weekend's events. "This is an exceptionally exciting year for the School of Nursing as we celebrate 50 years of quality nursing education," says Dr. Netha Dyck, dean, School of Nursing and School of Health Sciences. "We are pleased to host celebratory events that honour the pioneering efforts of thousands of alumni in advancing nursing education, research and scholarly work. We are also celebrating the achievements of our currents students, graduates, faculty and staff."
Tweet
tags: News, Regina, School of Health Sciences, School of Nursing, Successful careers, Economic and social prosperity, Pursuing excellence
---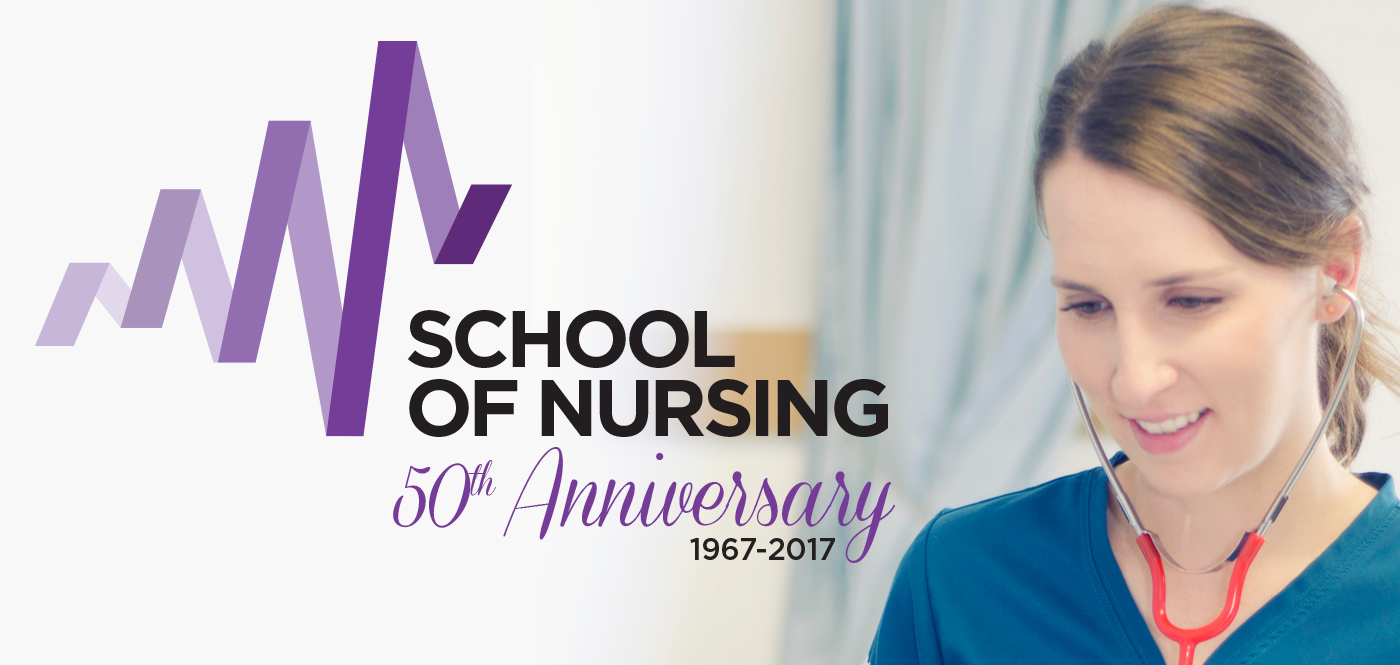 Saskatchewan Polytechnic School of Nursing 50 Anniversary
Communications and Marketing
-
April 5, 2017
Saskatchewan Polytechnic School of Nursing 50 Anniversary The School of Nursing is celebrating 50 years of quality nursing education at Saskatchewan Polytechnic April 4, 2016 – This spring the School of Nursing will celebrate 50 years of quality nursing education at Saskatchewan Polytechnic. The festivities will provide an excellent opportunity to celebrate the achievements of our current students, graduates, faculty and staff as well as honour the pioneering efforts of our alumni in advancing nursing education, research and scholarly work.
Tweet
tags: News, Prince Albert, Regina, Saskatoon, School of Health Sciences, School of Nursing, Pursuing excellence
---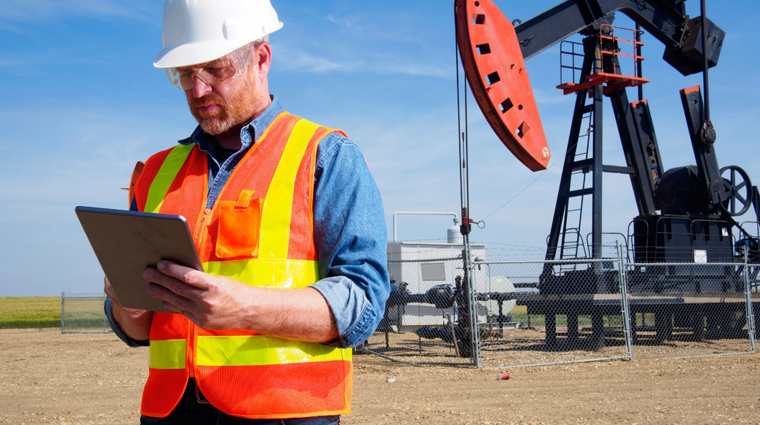 Occupational Health and Safety certificate evolves to meet student and employer needs
Communications and Marketing
-
January 31, 2017
OHS programs at Sask Polytech consolidate into a certificate program that will feature a two-week practicum January 31, 2017 – Responding to feedback collected from students, employers and faculty, Saskatchewan Polytechnic is consolidating the Occupational Health and Safety (OHS) applied certificate and certificate programs into a single certificate program. Launching in July 2017, the updated program will be offered both online and at the Saskatoon campus and will include a two-week practicum and easier access to student loans.
Tweet
tags: News, Regina, Saskatoon, School of Health Sciences, Pursuing excellence
---