School of Health Sciences News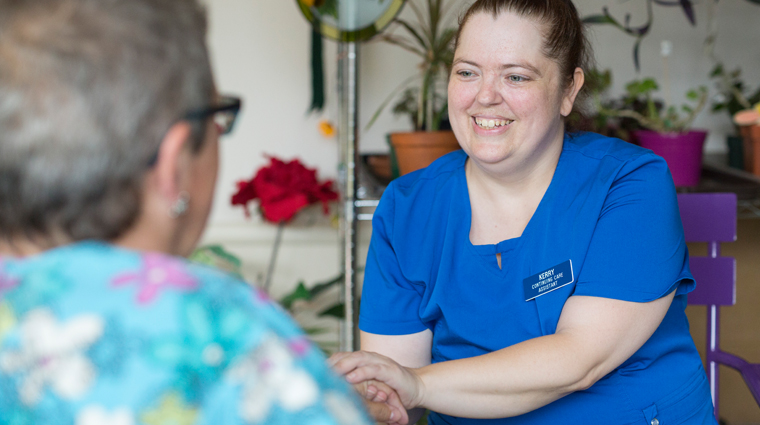 Dual credit courses available to high school students seeking health-care careers
Communications and Marketing
-
June 14, 2016
Saskatchewan Polytechnic is offering Continuing Care Assistant dual credit courses to Chinook high school students in partnership with the Cypress Health Region June 15, 2016 - Students enrolled in the Chinook School Division can now enrol in up to four courses that will be recognized as credit towards both high school graduation and a Saskatchewan Polytechnic Continuing Care Assistant certificate.
Tweet
tags: News, School of Health Sciences, Successful careers
---
Sask Polytech dental faculty member recognized nationally
Communications and Marketing
-
October 27, 2015
Diane Edwards receives DAEC award for outstanding educator October 27, 2015 - The Dental Assisting Educators of Canada (DAEC) recently announced Saskatchewan Polytechnic faculty member Diane Edwards as the recipient of their 2015 Award for Outstanding Educator. As a national body, DAEC provides the opportunity for its members to enhance and articulate dental assistant education in Canada.
Tweet
tags: Academic, School of Health Sciences, Successful careers, Pursuing excellence
---