School of Construction News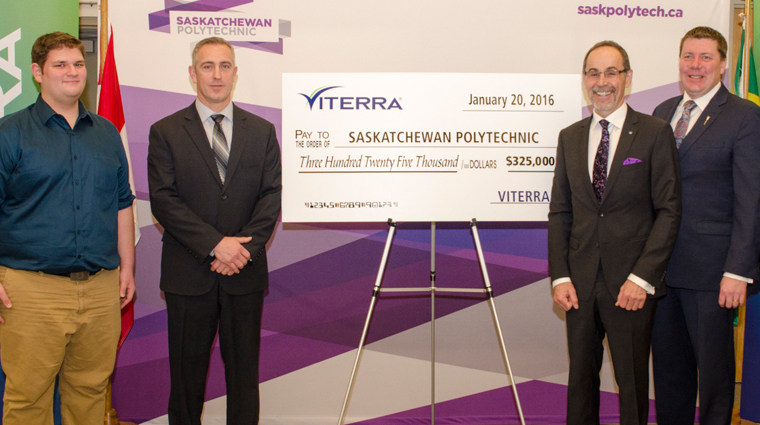 Sask Polytech receives $325,000 in funding from Viterra
Communications and Marketing
-
January 20, 2016
Gift provides student award support for the next decade January 20, 2016 - Saskatchewan Polytechnic celebrated a $325,000 contribution from Viterra this morning at the Regina Campus. The funds have been designated to student awards via bursaries and scholarships.
Tweet
tags: Aboriginal, Regina, School of Business, School of Construction, School of Information and Communications Technology, School of Mining, Energy and Manufacturing, Successful careers, Economic and social prosperity, Pursuing excellence
---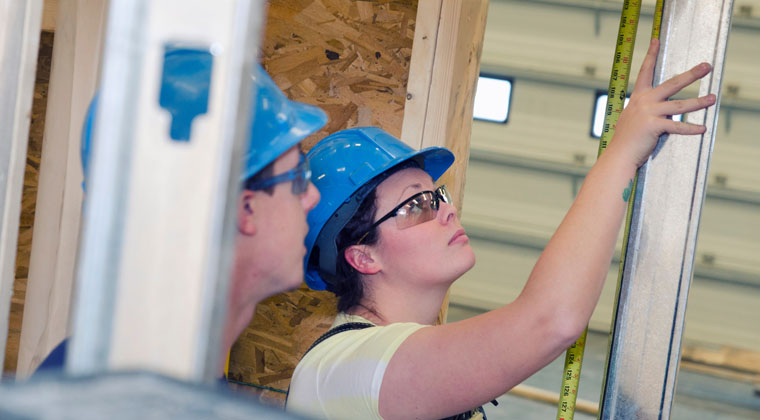 Pursuing excellence in program quality and innovation
Communications and Marketing
-
October 15, 2015
Dalton Mervold regularly receives phone calls from college and university administrators around the world. They're eager to learn about Saskatchewan Polytechnic's online learning programs, and how they can incorporate the content into their own curricula. As the head of the Parts Management Technician program, Mervold has spearheaded three innovative online programs that are earning national and international attention.
Tweet
tags: Continuing Education, School of Construction, Pursuing excellence
---
Dynamic online learning platform streamlines student experience
Communications and Marketing
-
April 13, 2015
Students enrolled in Saskatchewan Polytechnic's online courses now have a powerful learning platform right at their fingertips. Brightspace, by Desire2Learn (D2L) is a dynamic online integrated learning platform now available to students in all 577 online credit courses offered at Sask Polytech. This contemporary, user-friendly program helps students and instructors stay connected 24/7 though computers, tablets and mobile devices.
Tweet
tags: Academic, Continuing Education, School of Academic and Career Education, School of Animal and BioSciences, School of Business, School of Construction, School of Health Sciences, School of Hospitality and Tourism, School of Human Services and Community Safety, School of Information and Communications Technology, School of Mining Energy and Manufacturing, School of Natural Resources and Built Environment, School of Nursing, School of Transportation
---